Sustainability event features experts on air quality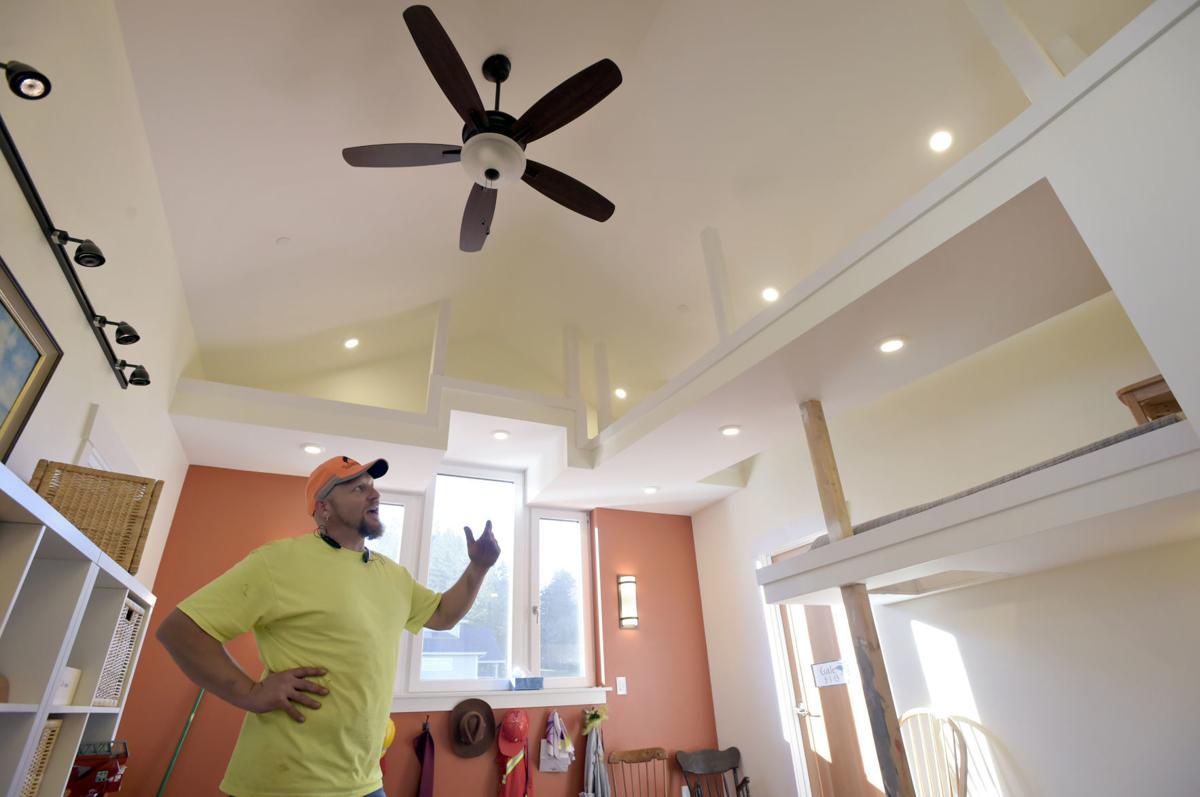 Attendees at Thursday's quarterly meeting of the Corvallis Sustainability Coalition learned about a couple of different ways to improve air quality in homes.
First, Diana Rohlman, assistant professor in Oregon State University's College of Public Health and Human Sciences, updated coalition members on a project to assist residents owners in determining the air quality inside houses.
Rohlman, who has been working with one of the coalition's action teams on the project since the spring of 2018, uses a simple Dylos air monitor that collects data over a four- or seven-day period.
The main thing the monitor looks for is PM 2.5, particulate matter that is smaller than 2.5 microns. Larger pieces of air pollution, interestingly enough, are easier for your body to deal with — and less of a health risk — than the smaller ones.
The good news that Rohlman reported from the 72 homes that have been tested so far is that the readings generally have been good ones. Spring and summer readings tend to be better than fall and winter, partly because residents do more ventilating of their homes during those seasons. Fires affected the air quality last fall, with winter readings suffering because people tend to keep doors and windows closed … which keeps the particles inside.
Other tips Rohlman offered included keeping windows open and oven fans going during cooking and changing out the filters on your air conditioner.
Carl Christianson and Tanner Wood of G. Christianson Construction were on hand to talk about sustainability in the building trades. Included in their slides were images of the passive house Christianson built – and lives in – at Oakmont that was featured in a 2016 Gazette-Times article (the previous article is attached to this one on the website).
Key features are thick insulation, heavy doors, triple-pane windows and a heat recovery ventilation (HRV) air circulation system, which sucks up the bad air in the bathrooms and kitchen and spits it back outside.
Christianson estimates that over a 30-year span the passive house will cost $40,000 in utilities compared to $95,000 for a conventional home. And the cost factor shifts even more in favor of passive if you add solar to the mix. Christianson started with 8 kilowatts of solar panels on his garage roof before going to 10.5 KW when he needed more juice to charge his electric car.